Leave the office as good as new!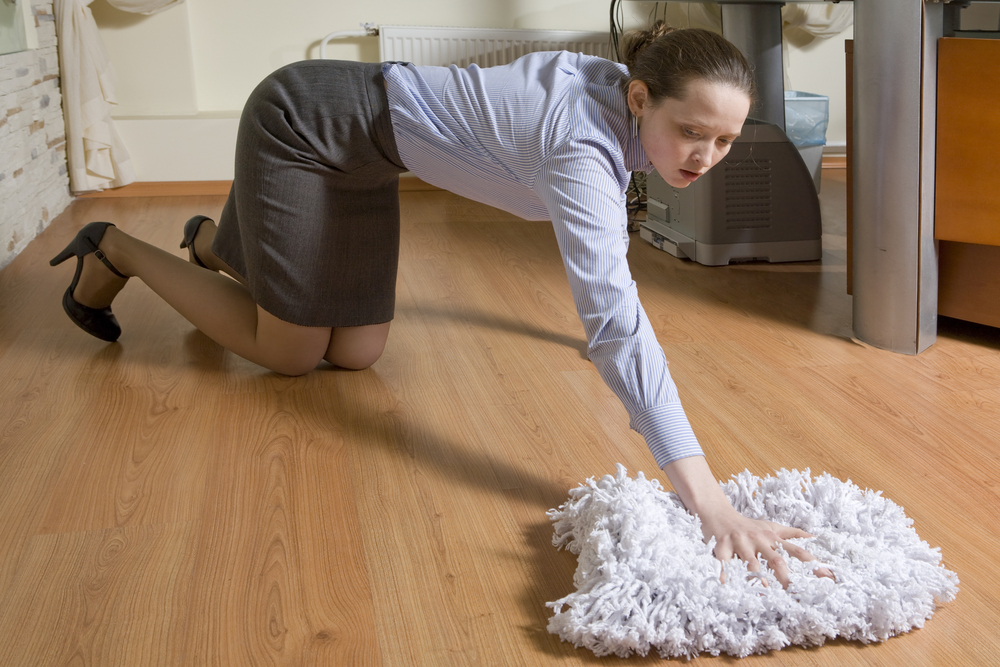 When your business is moving location it's better to ensure that you leave the current property in pristine condition. You do not want to incur any charges from a landlord or property owner because of the way the property has been left.
Sometimes a simple clean around the office can make a huge difference to the way it looks, if work and improvements are needed to be carried on the property, prior to you leaving, it's up to the owner to address this however if any damage has occurred and was caused by the tenant it could be your responsibility to put this right before you leave.

When moving the office to a new location the last thing that you want to be doing is rectifying damage and adding to your current expenditures by doing so, therefore you need to do all that you can to ensure that the property is left in a reasonable condition before you leave. Giving the office an overall spring clean is not an expensive thing to do, but it will make the world of difference to the appearance of the property.

There are many ways that you can do the job of office cleaning, you can either do it yourself or enlist the help of professional cleaning agencies to come in and do this work for you.

Cleaning contractors are useful for all, tenants and landlords can find good usage of professional services because they may save you heaps of time at a period when time is almost certainly limited. Not only that, contractors can do this job extremely quickly because they have all the correct tools to do it and those specialised tools, without a doubt, will offer the best results.

For Property

landlords who have leased out a property to a company for a long period of time, one of the main problems they are often faced with, once tenants move out, is stained flooring or carpets. Replacing flooring and carpets does not come cheap; in fact it can be very expensive to do so, especially hardwearing and heavy duty flooring which is generally needed for business properties. Instead of paying out vast amounts for replacing the current flooring hiring a company who specialises in this trade can save you heaps of money and the results are often astounding. It's incredibly difficult to attempt floor cleaning without professional help and not to mention how extremely hard work it is too.

You may find that after having tried to do this it makes little or no difference to the final appearance of it because when stains have been there for a long time, they are often grounded to the surface and incredibly difficult to move. Specialised carpet cleaners can lift those stains in minutes as they manage to get right through the pile to give a deep and thorough clean. For flooring a buffer is often used to create a sparkly shiny new look, that is as good as new.
Many people who hire help to clean their property are often amazed at the end result, when initially you may have thought you needed to replace everything and probably worried about how much this was going to cost, you later discover that everything that is currently in the property is in fact perfectly useable and just needed a little spruce up! Professional cleaning services are the ideal way for landlord or tenant who would like to clean up a property, and have it looking as good as new, and not wanting to spend a fortune by doing so.
 Read more tips at: Paddington office cleaning